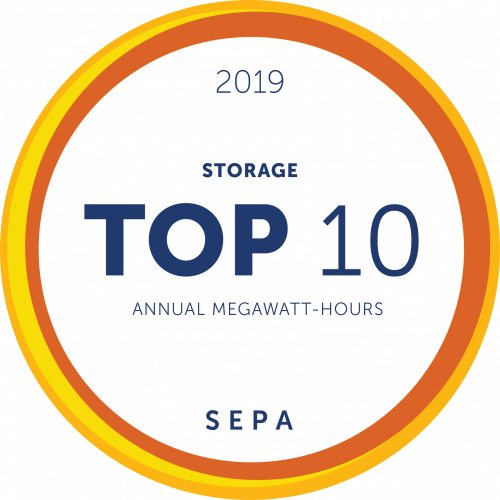 Brighton, Colo. — United Power has been named as one of a select group of utilities that connected the most energy storage capacity to the grid in 2018, earning it a spot on the annual Top 10 utility industry list compiled by the Smart Electric Power Alliance (SEPA).
In survey results released August 6, United Power ranked No. 10 on the utility energy storage list for Annual Megawatt-hours with 18.2 megawatt-hours (MWh) in interconnected capacity in 2018.
United Power was the only Colorado utility to be listed in the top ten and is among the smallest of the utilities to make the list. The survey ranked battery storage initiatives from a mix of investor-owned, municipal and cooperative utility systems – including some of the largest energy companies in the country. United Power is a member-owned electric cooperative serving just over 92,000 meters and is currently operating two Tesla battery storage systems—one of which is the largest battery storage system in Colorado.
"Being recognized in the top 10 with some of the largest utilities across the country is an honor and a testament to the innovation that our board and staff are working hard to achieve. We want to ensure that the latest emerging energy technologies are powering our members into the future," said John Parker, United Power's Chief Executive Officer. "Despite being one of the smaller utilities on this list, we continue to be leaders in energy innovation in Colorado, among cooperatives, and when measured against some of the largest investor-owned utilities across the country."
The 12th Annual Utility Market Survey collected figures from over 500 utilities across the country. The full Top 10 listings are available online.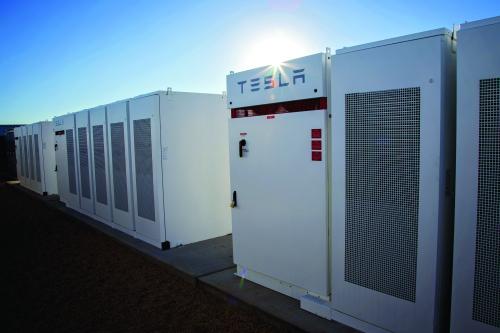 "The utilities in the Top 10 are truly spearheading the progress we've seen in the electric sector this past year," said Julia Hamm, SEPA's President and CEO. "It goes beyond just energy storage - they are implementing replicable business models and paving the way to a clean and modern energy future, something that won't be possible without utilities' leadership and cooperation."
To learn more about the Energy Storage Top 10 Rankings, please contact Jordan Nachbar, JNachbar@sepapower.org or 202-559-2034
###
United Power is a member-owned, not-for-profit electric cooperative serving more than 92,000 homes and businesses along Colorado's northern front range. To learn more about United Power, visit www.unitedpower.com or follow the cooperative on Twitter or Facebook.
The Smart Electric Power Alliance (SEPA) is dedicated to helping electric power stakeholders address the most pressing issues they encounter as they pursue the transition to a clean and modern electric future and a carbon-free energy system by 2050. We are a trusted partner providing education, research, standards, and collaboration to help utilities, electric customers, and other industry players across four pathways: Transportation Electrification, Grid Integration, Regulatory Innovation and Utility Business Models. Through educational activities, working groups, peer-to-peer engagements and advisory services, SEPA convenes interested parties to facilitate information exchange and knowledge transfer to offer the highest value for our members and partner organizations. For more information, visit www.sepapower.org.