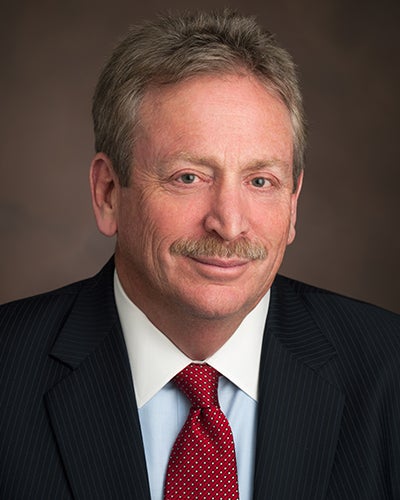 The energy transition is upon us and I am proud of the team at United Power for not only being ready but also leading the charge (pun fully intended).
Congress recently passed the Inflation Reduction Act (IRA), which will fundamentally and forever change the energy landscape. It will bring beneficial electrification to all Americans in a way not seen since the cooperative model was born to bring electricity to rural parts of our nation in the 1930s. It is in that spirit that funding for critical infrastructure, expanded support for electric vehicles (EVs), and support for new and advanced generation technologies will be made available to our communities. 
United Power has a proud history of being at the forefront of innovation in the energy industry, thanks to tremendous support from your Board of Directors and visionary leaders in the organization. More than a decade ago, United Power unveiled the first community solar farm and five years ago the cooperative energized the largest (still) long-duration battery storage project in Colorado. It has deployed an Advanced Metering Infrastructure (AMI), created and expanded a strategic EV charging network, and recently launched a simple home charging and load control pilot program for just $19 per month. Information about the charging pilot program can be found on our website at www.unitedpower.com/unitedev. Coupled with the numerous energy efficiency and member-friendly programs, your cooperative is well-positioned for the next wave of development.
Thanks to Our Cooperative Roadmap, United Power is prepared to manage into this new energy frontier. While some cooperatives are scrambling to find projects to tie to the IRA, we are already able to bring immediate benefits to our communities. Whether it is the expansion of our EV charging network, working with school districts to obtain funds for electric buses, or using coated conductors in our mountain district to reduce the potential for wildfires, United Power has plans to help these programs lauch quickly.
Our movement toward becoming a Distribution System Operator (DSO) is key to our continued success. As a DSO, United Power can take advantage of systems we have in place - such as AMI or our Outage Management System (OMS) - to share and control information, reduce the amount of power we need to buy, and better manage our system. As a market comes to the west in the next 24-36 months, we will be able to buy and sell power at lower costs and be part of an expanded footprint that can take advantage of weather and time differences.
United Power is focusing on the future of the cooperative, beginning with the finalization of a new power supplier effective May 2024. I am pleased to report that at least 34 companies are vying for our business, with many imaginative projects that will provide better economics, as well as improved carbon management. Our first priority is reliability, followed by affordability, and coupled with a lower carbon future. This aligns with the needs of our membership.
These are exciting times in the energy space, and your cooperative is ready to step into the forefront in support of our communities. If you would like me, or any member of our senior team, to speak about the cooperative's future at any local events or meetings, please let us know. We are proud of our efforts and happy to spread the word.
We have a great tradition of being prepared for the future at United Power and I want every member to feel empowered to reach out to me and our staff at any time. I welcome the opportunity to meet you where you are, so do not hesitate to contact me or a member of our senior staff. You can submit a comment for me here.