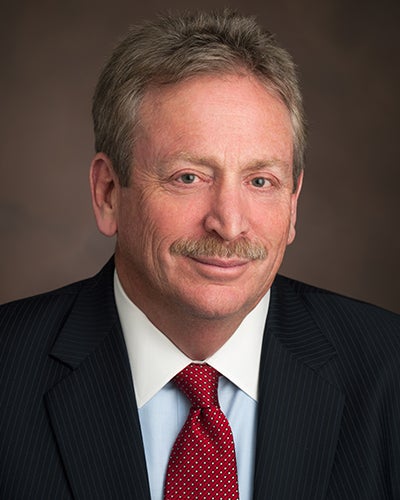 It has been an eventful and exciting late summer and early fall. United Power was able to mitigate the financial impact of record peaks with the help of demand response and load control tools, such as our Smart Rewards thermostat program and our managed electric vehicle charging program, United EV.
At a time of the year when weather can create challenging situations for electric grids, our system held up well. The investments we made in our distribution network on our members' behalf, combined with our active wildfire mitigation programs, resulted in few operating issues. We run one of the best networks in Colorado – and probably the country – thanks to the great staff and alignment with Our Cooperative Roadmap (Roadmap), which emphasizes a continual optimization of our distribution system.
Another key pillar in our Roadmap is providing flexible, affordable, and sustainable power. United Power is one step closer to obtaining lower cost, cleaner power for our members thanks to a recent ruling from an administrative law judge at the Federal Energy Regulatory Commission (FERC) regarding the cooperative's exit fee from our current wholesale power supply contract. While this is just part of the process, it is a major step in the right direction.
Our decision to depart from our current supplier is based in economics. United Power members pay over market price for their power and transmission while living with a choke collar that caps our ability to generate local power at 5%. We are penalized for being more efficient and deploying innovative energy solutions, like battery storage. We are even prevented from adding resources within our footprint, meaning our communities do not receive the financial benefit of companies wanting to invest in renewables close to home.
It is important to remember the decision to seek FERC oversight was our power supplier's alone. United Power did not support the decision for a number of critical reasons, chief among them the loss of local control to set rates, combine cooperative needs, and jointly manage costs. 
In contrast, one of the greatest strengths we have as a cooperative is local control through your elected Board of Directors. This ties to another critical pillar in our Roadmap – empowering and engaging our members and communities. Your Board members come from your towns and understand the values and concerns of each community's residents. They provide direct oversight of the cooperative and hold the power to establish rates, but they ultimately answer to members as representatives of their communities.
I have recently been honored to present on the topic of changes within the electric industry at local chambers of commerce and regional energy conferences. I would be pleased to address any similar organizations about the future of the industry and anticipated changes to it. If you are involved in a local organization wishing to hear about our initiatives, just send an email and someone will reach out to set up a presentation.
Finally, October was Cybersecurity Awareness Month. United Power remains vigilant to threats our system faces as we strive to achieve and maintain business agility and resiliency through information and operational technology, which is our fourth and final Roadmap pillar.  We cannot let our guard down, given there are those who wish to do harm to the electric grid. 
As always, please feel free to reach out to me with your questions and concerns. It is an honor and privilege to serve you and the great staff at United Power.